WWE RAW: 5 Reasons behind Dean Ambrose leaving WWE
Dean Ambrose (real name: Jonathan Good) made his professional wrestling debut back in the year 2004 and is well-known to have been a huge pro-wrestling fan since his childhood — with the sport being akin to a getaway for him, from the tough conditions he was raised in during his younger years.
Ambrose wrestled extensively on the indie professional wrestling circuit and even made a few appearances in the WWE in the mid-2000s. The man finally signed a developmental deal with the WWE in 2011, and eventually debuted on the main roster as a part of The Shield alongside Roman Reigns and Seth Rollins.
Well, ever since his main roster debut in the WWE, Ambrose has attained a considerable amount of success as a mainstay on the company's main roster shows such as RAW and SmackDown. Nevertheless, WWE recently announced that Ambrose will not be renewing his contract with them and that he'd be parting ways with WWE after WrestleMania 35.
While Reigns and Rollins will indeed continue working for the WWE, "The Lunatic Fringe" of The Shield trio is undoubtedly bidding adieu to the promotion. Needless to say, ever since news of Ambrose leaving the WWE broke, the professional wrestling world has been rife with rumours — citing varied reasons as to why the man has chosen to quit WWE at the height of his career.
If one is to closely examine the evidence and statistical data available to the common public outside the WWE; we'd surely discover the following reasons behind this former WWE Champion's shock exit from the company. So, without further ado, let's take a closer look at the 5 reasons behind Dean Ambrose leaving WWE…
#5 Due to the monotonous nature of his on-screen character in WWE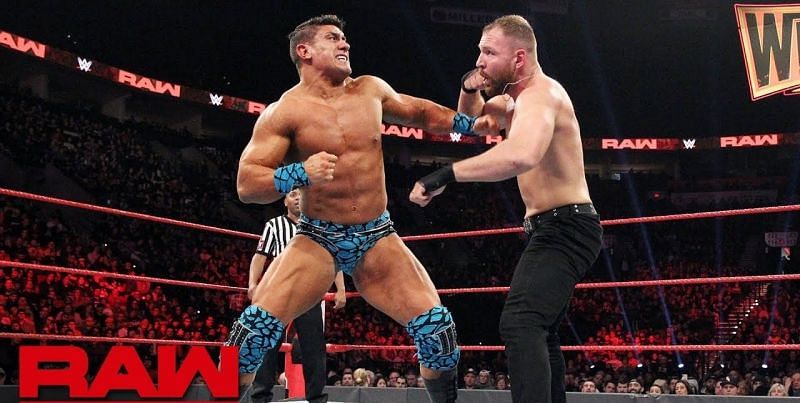 As of late, Dean Ambrose's on-screen character has stagnated
Show business is widely regarded as one of the most attractive, yet highly challenging industries in the world. The art of entertaining an audience is one that not many are capable of mastering.
Regardless, the vast majority of our beloved professional wrestlers, including the top WWE Superstars, have spent years honing this very craft!
Moreover, in the case of Dean Ambrose, the most obvious issue he has — which is causing him to leave the company — is the sheer monotony of his on-screen character. This is neither the creative team nor Ambrose's fault, particularly because most of Ambrose's best work has come working in non-PG environments such as the smaller indie wrestling organizations where he made a name for himself as Jon Moxley…
#4 Because Dean Ambrose is more of an artist than he is a businessman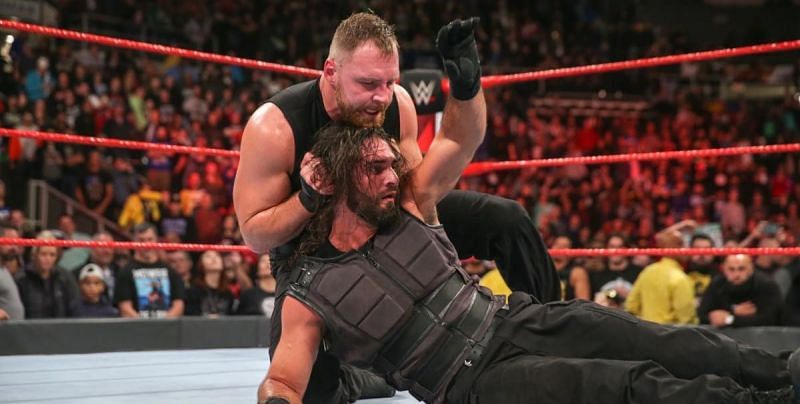 Amidst all the headlines Dean Ambrose has been making since WWE having made the announcement regarding him leaving the company, Ambrose has been as stoic as ever.
Mind you, his detractors have pounced on any and every piece of negative press this talented young man has received over the past several weeks, however, "The Lunatic Fringe" himself has been as ice cold as ever!
I'd like to add that among the bits and pieces of positive discussions regarding Ambrose in the professional wrestling community; what truly caught my attention is the fact that several Ambrose fans have been noting that he's leaving the WWE because he understands that his recent work hasn't really clicked with the WWE Universe.
Yet another point, expounding on the same theory, is that Ambrose values art over money. In other words, even though he was offered an excellent deal by the WWE, Ambrose chose to leave the company and reconnect with his artistic roots — something I'll get to in a minute…
#3 Because Dean Ambrose wants to rebuild himself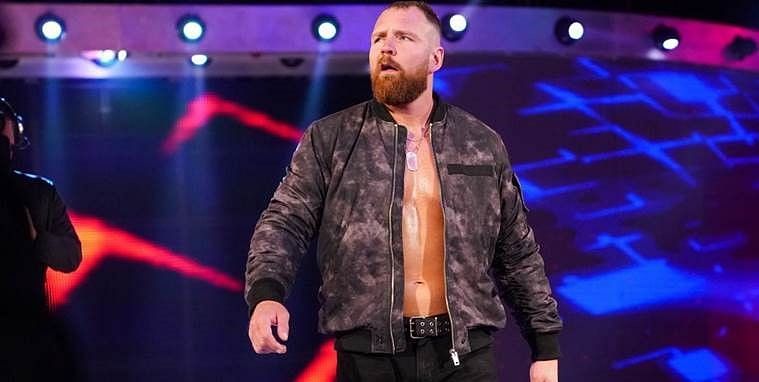 Alright, as we discussed on the previous page, Dean Ambrose is a true artist and values his craft and the product he delivers to the audience, more than money.
However, what we need to understand over here, is that despite his character being stuck in a rut of monotony, Ambrose is still much more entertaining the vast majority of other professional wrestlers the world over.
Ambrose missed out on in-ring competition for most of 2018 and returned as a better version of himself with a truly impressive new physique. Nevertheless, a string of less-than-stellar storylines once again derailed his momentum.
What I intend on emphasizing, by stating that Ambrose wants to "rebuild himself", is that he needs to get away from the fast-paced environment of the WWE — perhaps not just to physically better himself, but also to mentally reconnect with his artistic roots…Speaking of which…
#2 Because Dean Ambrose needs to meet Jon Moxley again, before returning to WWE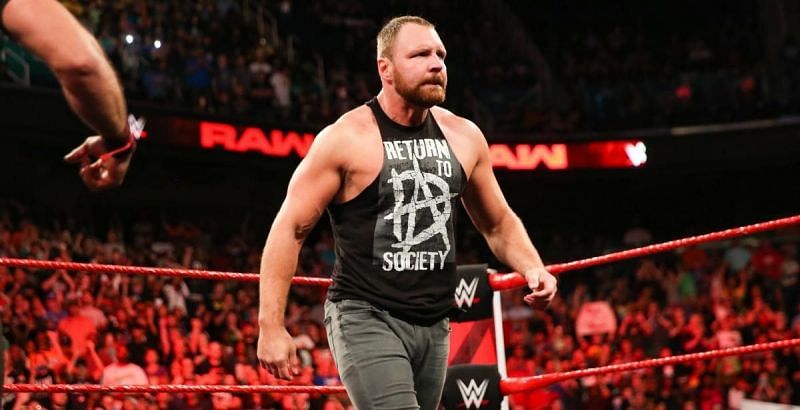 Alright, while most old school fans and lovers of the Attitude Era would agree with me on this, it's likely that certain newer fans may strongly disagree. Either way, this is indeed something worth paying attention to.
The long-running debate of whether professional wrestling content ought to be catered toward adults or designed for child-friendly viewing has been a hot topic ever since WWE went PG in 2008. Speaking from a business standpoint, the aforesaid move has greatly benefited the WWE, helping further the company as one of the world's most respectable brands.
However, certain sections of fans have been of the view that a PG environment often restricts the performers as well as the creative team, especially due to the fact that edgy and mature content isn't really compatible with PG programming.
Now, Dean Ambrose — who, as I'd noted before, made a name for himself on the indies as Jon Moxley — is a man who delivered promos which would be a PG company's worst nightmare!
Resultantly, it'd be best if Ambrose could reconnect with that side of his personality, in order to help gradually transform himself into someone who'll neither be excessively dependent on non-PG promos nor would he freeze up in his promos in a PG environment…
#1 Because Dean Ambrose knows that absence makes the heart grow fonder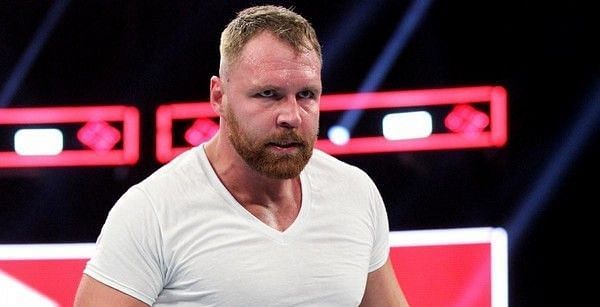 As the old adage goes — Absence makes the heart grow fonder. Well, generally in show business, it's, in fact, the opposite that proves to be true. Notwithstanding, as regards the focal point of our discussion, Dean Ambrose, perhaps the old saying will ring true.
It's no secret that Ambrose's stagnated on-screen character has somewhat hurt his overall WWE run as a main roster Superstar. When he first broke through on the main roster as a part of The Shield, many predicted that it'll be Ambrose who'd go on to become the next big star of the company.
Although Ambrose, Roman Reigns and Seth Rollins have all tasted tremendous success in the WWE, "The Lunatic Fringe's" current on-screen character is a far cry from his run in 2012 as a passionately fiery maniac.
Considering that, it isn't far-fetched that a break from WWE would do him good, and help wash away the sting of his recent lacklustre run with largely forgettable run-of-the-mill storylines.
Categories