6 WWE Superstars that could be new disciples of Seth Rollins on SmackDown
Seth Rollins not only moved from Monday nights to Friday nights, but he is also now a leader without a disciple. Murphy was long his steadfast ally, but even though WWE had them both drafted the blue brand, Murphy is now opposing his former messiah. Instead of defending his prior master against the Mysterios on the latest SmackDown, the former disciple himself attacked Rollins and tried to shake the hands of the Mysterios. It was a good way for WWE to continue the feud on the season premiere of SmackDown.
"The Greater Good is moving to Friday nights."#SmackDown #WWEDraft @WWERollins pic.twitter.com/8zVTaWvUhw

— WWE (@WWE) October 10, 2020
A big part of the Monday Night Messiah gimmick was having lackeys for Rollins to "buy-in" to his rhetoric. It also provided any opponent in a feud a match before getting their hands on Rollins. But now that he is without a disciple and on a new show, what will become of the former Monday Night Messiah?
It is about time Rollins finds new disciples or at least one person to follow him. Murphy was elevated in WWE by working with Rollins and he even had a run as RAW Tag Team Champ alongside the multi-time Champion.
Since so much has changed due to the 2020 WWE Draft, could one of the news faces drafted to SmackDown become a disciple of Rollins? Could we see another star debut or return to be his ally? Here are some possibilities for new disciples for Seth Rollins now that he will try to save SmackDown.
#6 Shorty G could become Seth Rollins' disciple on WWE SmackDown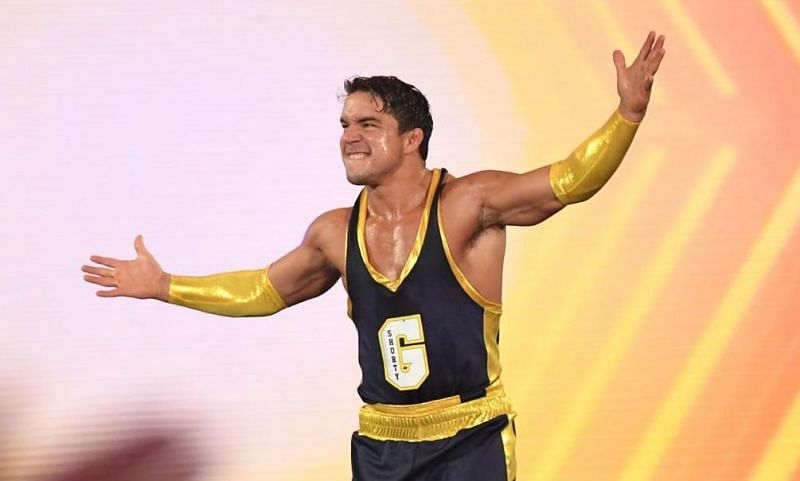 Shorty G needs a new direction.
Let's be honest – Shorty G is excellent in the ring but is hampered by his unfortunate name/gimmick. Rey Mysterio is shorter than Gable, but WWE doesn't refer to him as Shorty Mysterio.
Shorty G has been on SmackDown for most of his main-roster tenure. He's always shown that he has the in-ring portion of his game nailed, so much so that a lot of fans are reminded of a young Kurt Angle. For whatever reason, however, he isn't booked too well.
Power. Finesse. Control. pic.twitter.com/Me3FBC428j

— Chad Gable (@WWEGable) June 20, 2020
WWE could give Gable a massive push if he became the newest disciple of Rollins. Rollins could tell him that no one has treated him with any respect despite his in-ring talent. It wouldn't be a lie from Rollins but more so an admission that he isn't being respected by his peers. The Shorty G gimmick had a brief high point in the finals of the 2019 King of the Ring tournament, but he needs a big change. Following Rollins could be that change for a talented WWE Superstar like Shorty G.
#5 Vanessa Borne or #4 Chelsea Green could become Seth Rollins' disciple on WWE SmackDown: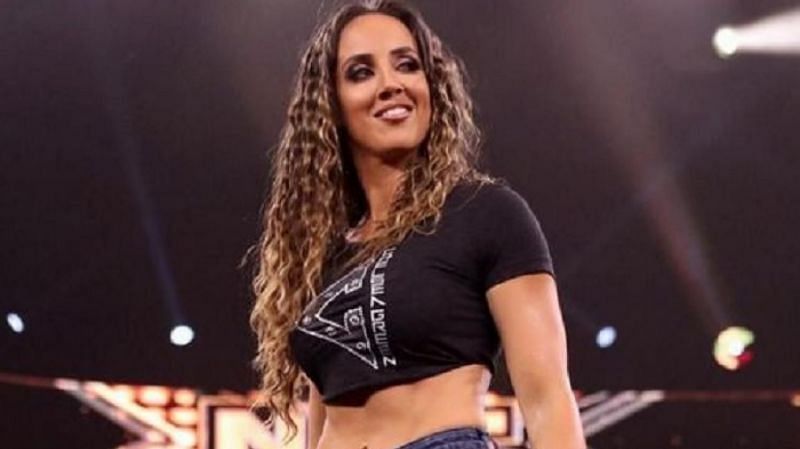 Chelsea Green
Many of us in the WWE Universe have wondered what has become of both of these NXT women. Borne was aligned with Aliyah but has been off of TV for most of 2020. That change forced Aliyah to join The Robert Stone Brand.
pic.twitter.com/7ZQ5FwhvMv

— VANESSA BORNE (@VanessaBorneWWE) September 5, 2020
Chelsea Green was also likely heading to WWE's main roster once she ended her partnership with Stone. She was the first client of Stone and left his services after picking up a big tag team win alongside Charlotte Flair. She was possibly being considered as one of the members of RETRIBUTION. Her call-up was seemingly supposed to come after she dropped Stone, but we haven't seen her since.
Business is about to pick up.@ImChelseaGreen @RobertStoneWWE #WWENXT pic.twitter.com/uPKfbL8pUW

— WWE NXT (@WWENXT) January 30, 2020
It was reported in September that she tested positive for COVID-19 and had been quarantining ever since. She also posted that she was healthy now and happy to be able to get outside. Could she be on her way back to the squared circle?
Either of the women would work in a role with Rollins because he could mold them in his perfect image. Neither star had a massive impact on NXT in the veins of someone like Asuka or currently, Rhea Ripley. For that reason, it would be an easy way for WWE to debut either of the women on SmackDown. The women's division needs some depth because RAW got a lot of the women in the WWE Draft that had been calling SmackDown home. They could also gain some steam when they inevitably break free from his influences.
#3 Blake and Cutler could become Seth Rollins' disciple on WWE SmackDown: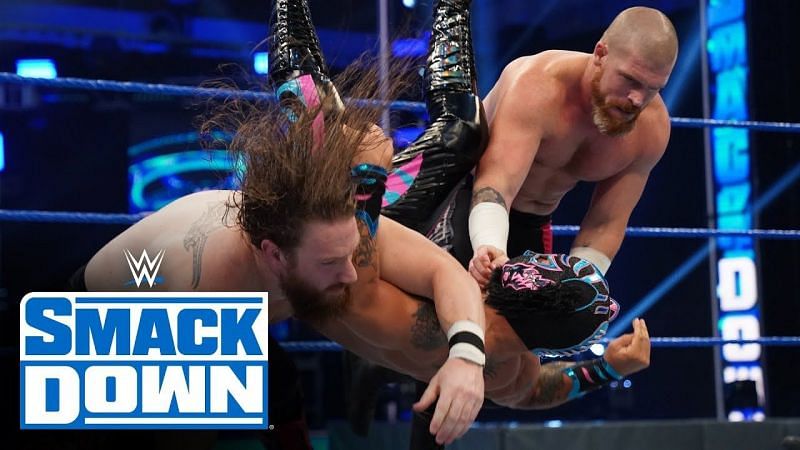 Steve Cutler and Wesley Blake
The two former Forgotten Sons have been off WWE television due to some unfortunate actions from their ally, Jaxson Ryker. They had just debuted on the Blue brand after WrestleMania 36 and were in line for a feud with the New Day over the SmackDown Tag Team Championship.
It's been about four months since they've been on TV and they were left out of the WWE Draft this year. They are going through a repackaging for a new gimmick and following Rollins could be the perfect choice for Blake and Cutler.
Find someone with a better Clothesline than @TheWWEBlake, you can't. 🤷🏼‍♂️#ForgottenNoMore pic.twitter.com/Pekk62QfyZ

— .𝐂𝐨𝐧𝐧𝐚𝐡. (@CKDunn67) May 14, 2020
SmackDown's tag team division needs reinforcements because there are mainly three teams representing the brand after the WWE Draft. Those teams are The Street Profits, Dolph Ziggler and Robert Roode, and Shinsuke Nakamura and Cesaro. We could technically add the Mysterios to the mix, but Rey is still hurt with a torn triceps and could return soon.
WHAT A KNEE from @SteveCutlerWWE! #WWENXT pic.twitter.com/nB4HChv1KF

— WWE NXT (@WWENXT) November 21, 2019
For WWE, the angle could write itself because Rollins could continue to use the "forgotten" rhetoric to prop up his new disciples. It would give the team a way to get back onto TV and it would also add another duo to the tag division. Angelo Dawkins and Montez Ford are going to need new challengers depending on how long the Profits are going to reign on the Blue brand. Blake and Cutler wouldn't have to talk much and could easily target the current SmackDown Tag Team Champs.
#2 Apollo Crews could become Seth Rollins' disciple on WWE SmackDown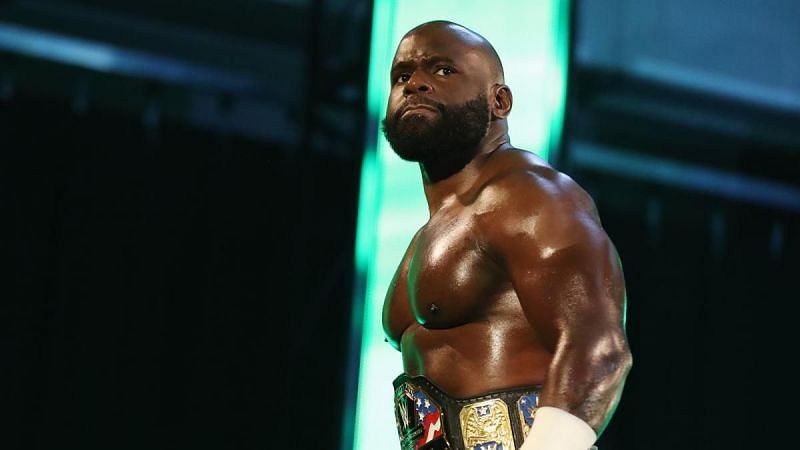 Apollo Crews needs a direction after changing shows.
For the majority of his run in WWE, Apollo Crews has primarily been a smiling babyface. He's brought it in feuds with Andrade and The Hurt Business, but now that he's no longer the United States Champion, he needs a direction. Moving to SmackDown also means that he's getting another fresh start this year.
#WWERaw pic.twitter.com/Sr2jA5O7aP

— Apollo (@WWEApollo) August 11, 2020
Rollins is going to need allies because WWE is continuing his feud with the Mysterios and now Murphy. Crews has been passable on the mic but wouldn't need to speak much if he allies with Rollins. Crews and Murphy would also have great matches because they have similar styles and moves.
For the majority of his WWE, the former US Champ has shown that he is electric between the ropes. He's just needed the backing of management to maintain sustained pushes. He did enjoy a brief run while US Champ but went right back to losing his matches to help build up The Hurt Business.
Getting some work done. 🏋🏿‍♀️ pic.twitter.com/WP096bynVi

— Apollo (@WWEApollo) October 9, 2020
Now that he's away from The Hurt Business, he, like all of the stars new to Fridays, need a purpose or angle on SmackDown. It would be a big change for him, but we haven't seen what a heel Crews could do in WWE. Aligning with the former Monday Night Messiah could help him regain his success from earlier this year.
Categories