3 wrestling rumors we hope are true and 4 we hope aren't: Incredible news on Edge's WrestleMania match, Surprising update on Brock Lesnar's WWE status
Welcome to this week's edition of WWE/wrestling rumors we hope are true, and those we hope aren't. We're a day late with this edition, primarily to focus on the Royal Rumble. Now that the Road to WrestleMania has officially begun, here are the rumors of the week:
---
#3. Hope is true: WWE's plans for Edge at WrestleMania 37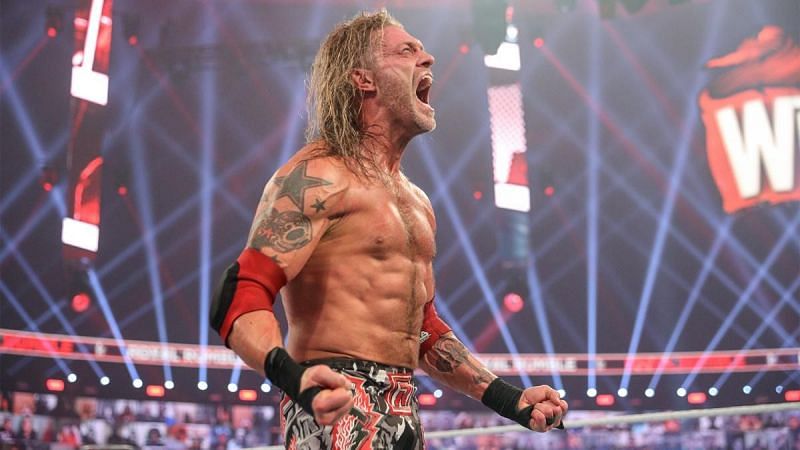 Edge won the 2021 Royal Rumble Men's match, making him a two-time Rumble winner. He joins an elite list of WWE legends to achieve the same, and he is now locked-in for WrestleMania 37.
The logic as of now is that if Drew McIntyre and Roman Reigns retain their World Championships at Elimination Chamber (which is expected), then one of them will have to face Edge.
It's interesting because last year, it appeared as though WWE's plan was to complete the Edge-Randy Orton trilogy at WrestleMania 37. It would have made sense, but it appears to be going in a different direction.
While this was a report before WWE Royal Rumble 2021, it seems to be true. According to Dave Meltzer of the Wrestling Observer Newsletter, Randy Orton vs. The Fiend being postponed from the Royal Rumble means that WWE has changed the original WrestleMania plan for Edge:
Orton vs Fiend was on the card for Rumble in a Firefly Fun House match and now it doesn't appear to be. If it's held for Mania and there is certainly speculation now that's the case, that takes Orton vs. Edge out, which could leave Edge open for Reigns or McIntyre since his promo was strong about going after the title.
We hope this is true because Edge vs. Roman Reigns or Drew McIntyre is a more fresh and exciting direction for The Rated-R Superstar. Plus, it's been 10 years now since Edge has competed for World Championship gold.
#2. Hope isn't true: Brock Lesnar's WWE status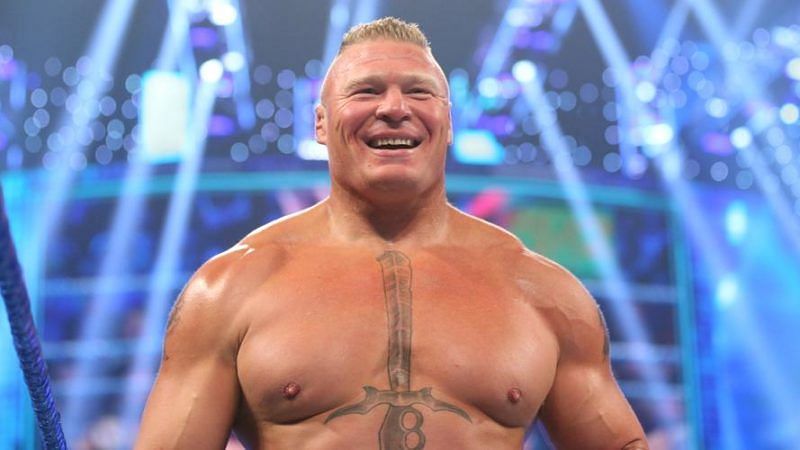 It's been a long time since we've seen Brock Lesnar in WWE. This is the longest hiatus that The Beast Incarnate has taken since his return to WWE in 2012. Technically, Brock Lesnar isn't even a WWE Superstar. After the summer of 2020, PWInsider confirmed that Brock Lesnar was no longer under contract with WWE but was expected to come to an agreement later on.
WWE themselves have seemingly chosen to hold off on bringing Brock Lesnar back to regular TV. While he normally appears at SummerSlam and Survivor Series as well, his only appearances in 2020 were in the Royal Rumble, Super ShowDown, and WrestleMania 36.
According to Dave Meltzer of the Wrestling Observer Newsletter, Brock Lesnar has yet to sign a WWE contract. As with the last rumor, it was before the Royal Rumble, so it was known beforehand that Brock Lesnar wouldn't appear on January 31st.
Either way, we hope the rumor isn't true because Brock Lesnar is a part-timer who WWE fans would love to see return before WrestleMania 37.
#2. Hope is true: Rhea Ripley's WWE main roster status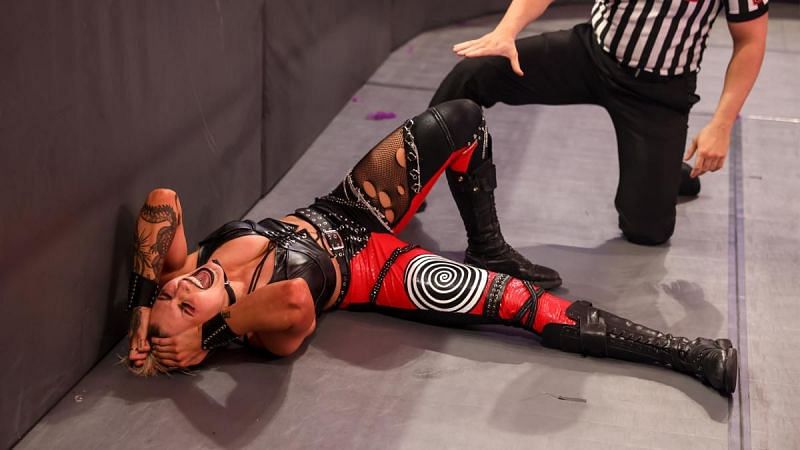 Rhea Ripley had a phenomenal performance in the WWE Women's Royal Rumble match. Entering at #14, Rhea Ripley lasted 39 minutes and eliminated seven women – the most in the match.
Rhea Ripley had a marquee WrestleMania 36 match against Charlotte Flair last year, where she became the first person in WWE history to defend an NXT title at The Grandest Stage of Them All.
While she lost to Charlotte Flair, it was a great bout, and she recovered in NXT over the course of the year. It appears that Rhea Ripley's NXT run is officially over and that her WWE main roster career has begun.
Dave Meltzer revealed on The Wrestling Observer Radio before the Royal Rumble that Rhea Ripley has already joined the WWE main roster:
"Rhea Ripley is on the main roster. She was gonna debut a couple of weeks ago but they put it off for a couple of weeks. A couple of weeks is now."
#1. Hope isn't true: Vince McMahon insisted on Goldberg using the Jackhammer at WWE Super ShowDown

Goldberg against The Fiend Bray Wyatt.

Goldberg's Universal Title win against The Fiend Bray Wyatt at WWE Super ShowDown was a controversial one. While it wasn't surprising that the match was short, most WWE fans felt that The Fiend had been wasted after months of build-up and that Goldberg was undeserving of another Universal Title win.

According to Fightful Select, there was a problem with that match. Goldberg didn't want to use the Jackhammer because he was nursing a shoulder injury, but Vince McMahon insisted that he used it to finish the match.

Sportskeeda's John Duffy wrote:

According to Fightful, Goldberg was not comfortable using the Jackhammer on Bray Wyatt during their match in Saudi Arabia last year as he was nursing a shoulder injury. However, the report states that Vince McMahon is the one who insisted on Goldberg using the Jackhammer to win the match against The Fiend.

We hope this isn't true because the Royal Rumble WWE Title match against Goldberg was another example of a Jackhammer that looked uncomfortable to execute. If Goldberg returns, a new finisher might be needed.
Categories