The Undertaker Confirms He Is No More Active Talent In WWE
The Undertaker is officially retired from WWE competition but he is and always will be a part of the WWE as the company has signed him to a 15-year contract last year. That will see him staying in the WWE for a very long time to come. While he is technically under contractual obligation until 70 years, it can be considered to be a lifetime contract.
The Undertaker gave his Final Farewell speech at Survivor Series 2020 confirming his time in the ring is over. Now his contract is also reflecting the same, apparently. While speaking to the Joe Rogan Experience about WWE's strict Wellness Policy testing procedure he confirmed that he is no more under WWE's contract, as a performer.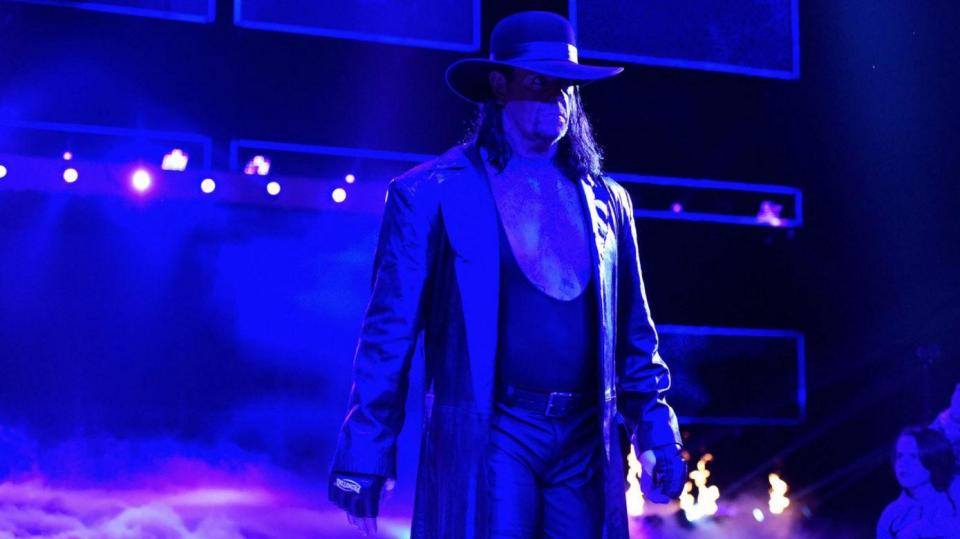 The Undertaker has mentioned that he is now under a Legends contract with the WWE but unlike any other legends of the company, he might be getting a ton of more money despite having the same type of agreement.
"Before I switched my contract — now I'm not a talent, I'm a legend — I only worked two or three times a year, but I was under a regular contract. Under a regular contract, and this is if you tested clean, you had to have four mandatory piss tests and two blood tests every year."
The Undertaker on WWE's Wellness Policy
While talking about WWE's strict wellness policy, The Undertaker said that one year he was at home as they waited until the end of the year to test him. He said that the company introduced the Wellness Policy to get rid of all the required random tests out of the way at once.
The Deadman may not an active Superstar anymore, but he's not leaving the WWE Universe, anytime soon. WWE could also call him back for a special appearance whenever they feel like it. He has a lot more time to enjoy with his family after his retirement from the ring. Also, he does have a goal now that his in-ring career is over.
While speaking to the interview, The Undertaker revealed that his goal after retirement is to become a great outdoorsman. He loves hunting and fishing and now he has plenty of time to do those things.
"I've dedicated my whole life to this business. There'll be times when I help out and maybe mentor some guys, but I've gotta find out what I'm passionate about and still earn a living. Right now my goal is to be the best outdoorsman I can be at this point. I've always loved hunting and fishing and doing all that, I just haven't had time."
Additionally, The Undertaker expressed interest in becoming a Performance Center coach so that he could groom up the aspiring talents. Travelling could be an issue as he lives in Texas while the PC is situated in Florida. However, he could contact Shawn Michaels who had overcome the same problem in the past.
Categories