Bad Bunny Not Appearing In WWE For Money, Says Raw Superstar
Bad Bunny is a WWE fan for life who is also an active member of the WWE Universe, nowadays. Being a fan, it is pretty much visible that how much he's enjoying his current run on Monday Night Raw might just lead him to the grandest stage of WrestleMania 37. It appears that he could be booked in a match on that night.
Damian Priest is certainly enjoying his company around who is getting the spotlight by the multi-platinum recorder by his corner. Sports Illustrated recently spoke to Priest about spending time with Bad Bunny.
The former NXT Star had a lot of praise about the musician for not being like other outsiders. Rather he belongs right there in the WWE,
"Some people love that Bad Bunny is in WWE; some people hate it. Our fans don't always accept outsiders, but when it comes to Bad Bunny, he's one of us. This isn't some star just coming to WWE for a paycheck—he loves this, and it is very authentic. He wants to learn, and he's enjoying this and making the most of every second," Priest said about Bad Bunny.
"If it [teaming with Bunny] means I'm making my WrestleMania debut, then I'm all for it. And if there is a possibility for me to do anything with a mega, worldwide star like Bad Bunny, and wrestle two very well-known wrestling personalities, then, of course. Why wouldn't I? I don't know what's to come for WrestleMania, but that would be amazing."
Damian Priest opines that Bad Bunny is a perfect fit for the WWE who is not doing these for money. But The Miz is definitely not happy about his appearances as he's the one to be outsmarted by the celebrity. The Road to WrestleMania 37 has just begun and it could be a very interesting one for Bunny.
Bad Bunny is a top merch-mover for WWE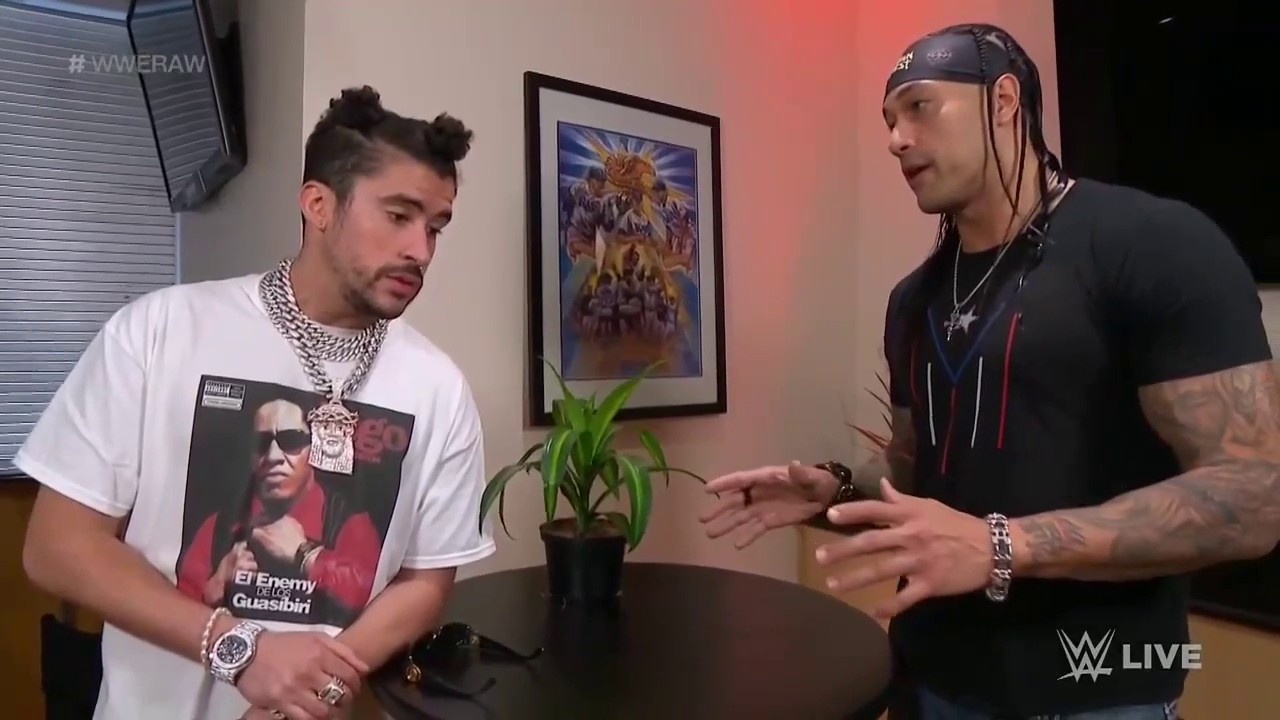 As reported previously, Bad Bunny's merchandise has been the number one selling merchandise of 2021 from the WWE Shop. His items related to Royal Rumble 2021 appearance sold like hot cake. So, WWE might just want to keep putting out more merchandise for him as they could move really well considering it's the WrestleMania season.
100% of all Bad Bunny merchandise has been sold out on WWE's official shop. Interestingly, WWE marked SOLD OUT next to each item instead of removing the items. So they're likely to add more of those items. Plus, the current speculation is that the rapper will team up with Damian Priest to compete in a tag team match against the team of The Miz and John Morrison.
Categories