Booker T Denies Return Rumors To WWE In-Ring Competition In 2021
Going by the recent reports, Booker T was possibly gearing up for an in-ring return in the WWE in the near future. He specifically requested a match against the Cerebral Assassin of the WWE, Triple H that made many believe that something is going on. However, the man in concern is denying every bit of it.
Two-time WWE Hall of Famer Booker T has shot down the recent rumors about him making another return to action for WWE. He addressed the rumors while talking about that brought back G.I. Bro character during Bad Bunny's performance at Royal Rumble 2021 PPV event on January 31.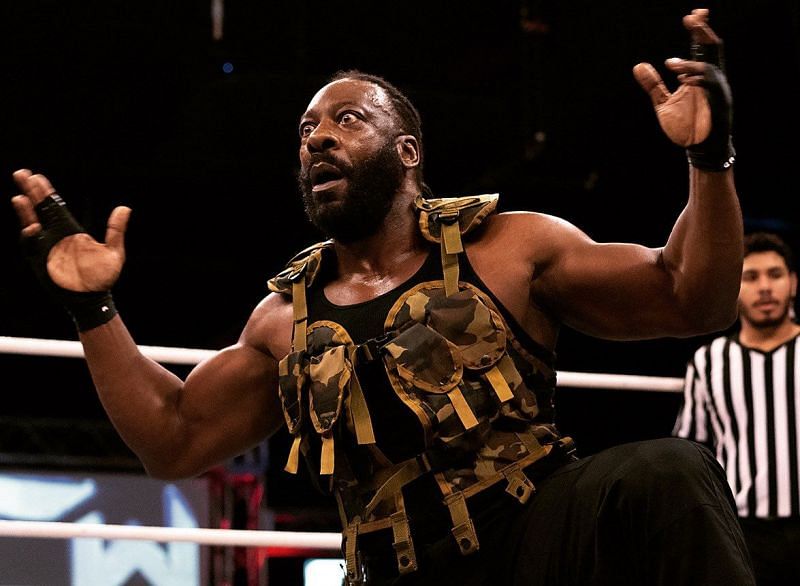 Triple H then gave a shoutout to Booker T, praising his WrestleMania 19 as well as SummerSlam 2007 opponent because he seemed "ready [for] another in-ring run." On his Hall of Fame podcast, Booker T's co-host, Brad Gilmore, brought up the speculation that he could team up with Bad Bunny for a tag team match at WrestleMania 37 if that match with Triple H isn't possible.
On the stage or from the top rope. Massive respect to @sanbenito for his performance at the #RoyalRumble and a shout-out to @BookerT5x for looking ready another in-ring run!!! #CanYouDigThat #Booker
Booker T then mentioned that WWE hadn't contacted him regarding an in-ring return and so there's no chance available for him to feature in a match at the Biggest Event of the Year.
"While I can say that it is 100% – I think it came from Meltzer – I think it is 100% a rumor," said Booker T. "No one has talked to me about it as far as having a match at WrestleMania. No one has talked to me about tag teaming with Bad Bunny to go against anyone."
Booker T wanted a match against Triple H in Saudi Arabia
Now his recent comments about a potential WrestleMania rematch against Triple H in Saudi Arabia was definitely mentioned when Booker T admitted he is open to an in-ring return given that the set up would have to be right alongside the deal offered to him.
"And I talked about it very, very clearly – vividly – here on this show that I am willing to have a match, but it has to be right. Circumstances has to be right. I don't want to be jumping in the ring just to be jumping in the ring."
"I said that Saudi Arabia would be a great time for me to come back and do something. People out there in Saudi still watching old people, still think I'm current [laughs]."
Booker T: WWE Hall Of Famer Testsed Positive For COVID-19
Booker T then added that as of now his only WrestleMania duty is behind the desk which is that he will be present during the kick-off show to analyze things with the fellow panelists.
"As far as this thing, it's a rumor, guys. I'm not going to be at WrestleMania in any capacity other than being behind the desk as of right now. Always, though, 'card subject to change' in professional wrestling. And the thing is, if there's an outside chance of me walking the aisle at WrestleMania, I would take it." (Quotes courtesy Wrestling Inc)
Booker T has never been performed in a WWE ring since his final TV match against Cody Rhodes in 2012. His actual last match was a house show in the form of a tag team action. Although the former six-time World Champion made his in-ring return last year in his Reality of Wrestling promotion in Houston, Texas, WWE never considered him to be back in action.
Categories