Smackdown Star To Make Dramatic Return Around WWE Wrestlemania 37?
As the WrestleMania 37 season is almost here, we can expect to receive some big-time moments on Smackdown TV to hype it up, even more. Perhaps, a dramatic return is in-store for the WWE Universe. The good thing is that this doesn't have anything to do with the so-called legends and rather to put over a future superstar, rather. WWE is planning something big with Aleister Black.
WWE pulled the SmackDown star from the TV without any such reason behind it although he was desperately trying to be a heel in late 2020. He has been absent for quite some time raising some discussions that whether his WWE career is in jeopardy or not. Now it appears that he is coming back and it would be done in a big way.
Sasha Banks: Kiera Hogan Doesn't Hate WWE Star For Blue Hair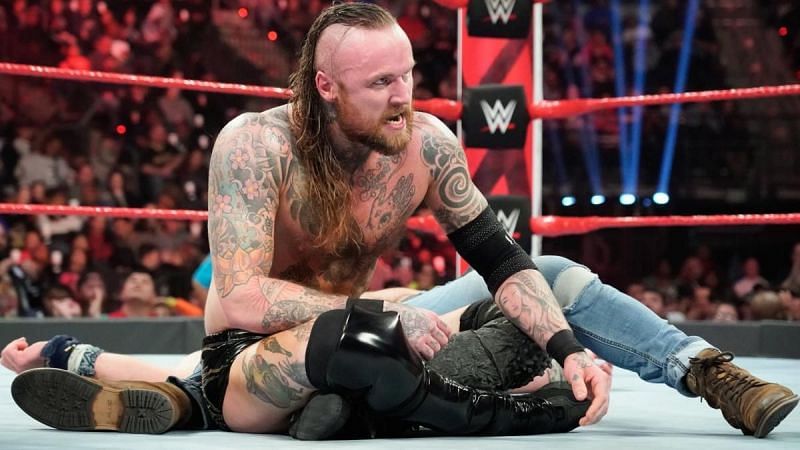 According to PW Insider Elite Audio, WWE is keeping Aleister Black off television because they always had the intention of bringing him back. This return will supposedly be a big deal that but fans are still waiting for that could be dramatic. Apparently, the WWE officials might have wanted the situation to get calm after the fiasco happened with her wife Zelina Vega.
"I was told he was purposely pulled from television so he comeback and have a big dramatic debut for SmackDown, and it just hasn't happened." (Quotes courtesy Heel By Nature)
Smackdown could witness a big return
We will have to wait and see what happens in this situation on SmackDown, in due course. His name wasn't mentioned, backstage in creative meetings around December, even. It's been over three months since Aleister Black wrestled on WWE programming that is on TV.
The former WWE NXT Champion was last seen during the Draft edition of Raw, where he lost to Kevin Owens in a No Disqualification match. He was then drafted to SmackDown alongside wife Zelina Vega as WWE intends to keep couples on the same brand, mostly. But he hasn't been used on the brand since then.
In the meantime, her wife was released from the WWE in the fall of 2020 as a result of a breach of contract regarding WWE's rules related to the usage of third-party apps. The incident shook the professional wrestling circuit as Vega was a regular name on WWE TV. It did garner a lot of mainstream attention, too.
It was assumed that The Dutch Destroyer might also be dealing with heat following that incident. It's good to know that WWE hasn't forgotten that he still is a part of the SmackDown roster. He has a ton of potential, but Vince McMahon didn't see it in his character although Paul Heyman was rooting very much for him. but his removal from the Executive Director position on RAW squashed those momentums in a lot of ways.
Categories