Roman Reigns Vs The Rock To Happen At WWE Wrestlemania 39?
A match between Roman Reigns and The Rock in WWE seems inevitable to happen as this is something that is destined for. Both of them belong to the legendary Samoan family and there's no better storyline to execute on WWE programming where the two brothers will be fighting it out for the dynasty's top spot. The match is yet to become a reality and perhaps they will have to wait for a couple of more years.
Now, Roman Reigns has opened up, on the discussion saying that it would be a perfect decision to book him in a match against The Rock for WrestleMania 39 in Hollywood. He spoke with Ryan Satin of FOX Sports for an interview to note on the matter. Per him, the Grandest Stage of Them All in Hollywood, two years from now could be staged in a big way.
WWE Legend The Rock Discusses His Family Getting Affected By COVID-19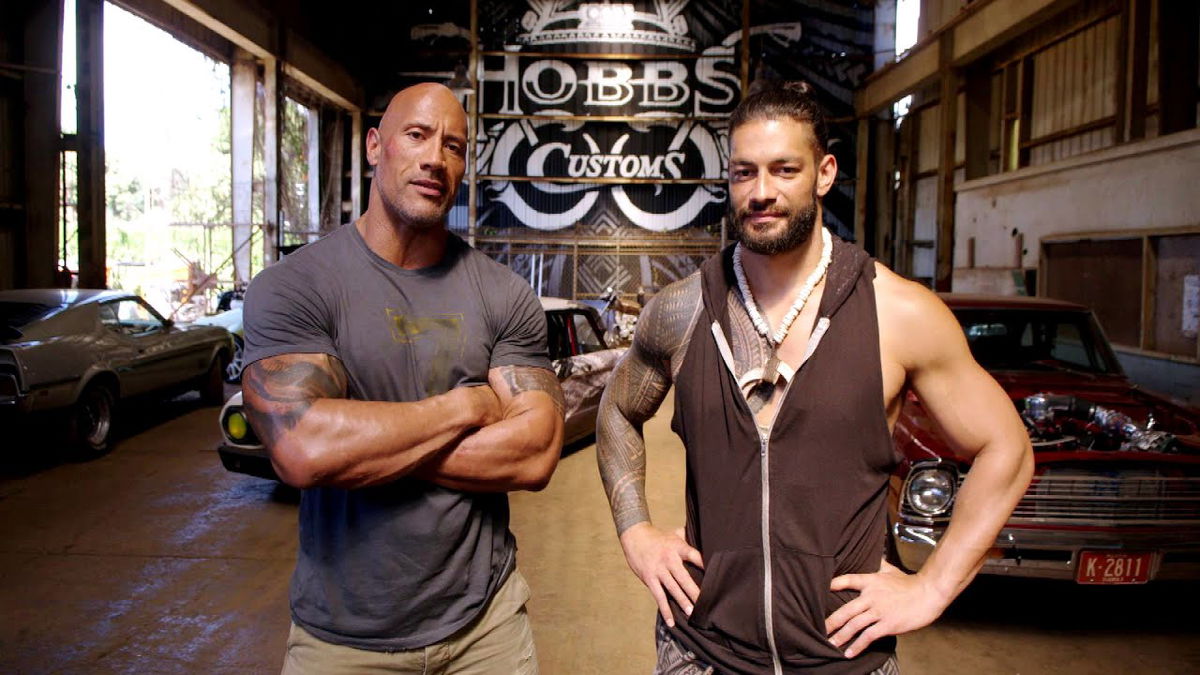 "We'll go to Hollywood for WrestleMania 39, and I think it just makes sense," Roman Reigns said of a match against the People's Champion.
"He's the biggest box office attraction for the big screen. So, to be able to take that and match it up with the biggest box office attraction in sports entertainment, I think some magic would be made."
Roman Reigns Vs The Rock was initially set for Wrestlemania 37
Initially, Roman Reigns vs The Rock was rumored to go down at WrestleMania 37, this year since the Show of Shows was scheduled to visit Hollywood. But the coronavirus pandemic changed everything and WWE's event schedule had to be changed in a big way. Without an audience, there's no point to host this match which remains on a totally different scale.
WWE has recently confirmed that WrestleMania 37 will be held at Raymond James Stadium in Tampa on April 10 and April 11 of this year. WrestleMania 38 will be held on April 3, 2022, from AT&T Stadium in Arlington, Texas while WrestleMania 39 will be held at SoFi Stadium in Los Angeles, California on April 2, 2023. So there are two more years to go until Mania visits Hollywood.
WWE started planting the seeds of a return match for The Rock when they converted Roman Reigns into a heel back in 2020 summer. He also gained the nickname of The Tribal Chief for the same reason. But moving forward, Vince McMahon realized that the issues created by COVID-19 wouldn't allow him to host the match, this year. Henceforth, the show was also relocated to Florida.
Categories