4 Ups & 4 Downs From WWE SmackDown (June 11)
SmackDown's writers are lucky they have stars the quality of Roman Reigns and Rey Mysterio who can pull the nose up on shoddy booking. They really, really are, because shoving some random combo together for a hasty Hell In A Cell match could've been disastrous for the brand and next Sunday's pay-per-view.
As it is, booking Roman like an afterthought is worrying.
Are WWE running out of decent scenarios for the 'Tribal Chief'? In the short term, yes, although it is obvious that Reigns is still enjoying himself and capable of riding this out. Plus, it's not like he and Mysterio will disappoint in-ring come HIAC – it's just…well, they don't have a feud worthy of being locked inside that once-peerless gimmick.
Elsewhere, SmackDown was decidedly mediocre. There are some fun things happening in the tag division (albeit without the champs being involved, which is weird), and Cesaro returned with a vengeance, but the undercard could use some inspiration overall. Interest in the women's division is also evaporating at a quite alarming rate too.
Here are all the 'Ups' and 'Downs' from Friday's latest..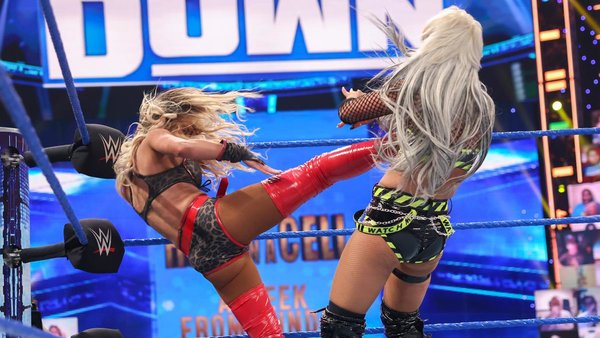 "Interest in the women's division is also evaporating at a quite alarming rate too".
This is indicative of that. Carmella beat Liv Morgan last week, which raised concerns about how the ex-Riott Squad member would fare without Ruby. Then, typically, WWE reversed things and put Liv over in a rematch on Friday night. What was the point, and where is this going?
Trading wins won't get either of these women over. It's too wishy-washy, and one win apiece has kept 'Mella and Morgan firmly at the bottom of the discussion for title shots. After all, if they're struggling to beat each other, then why should fans believe either could topple Bianca Belair? It's problematic.
The pair aren't even meshing anyway – both bouts have suffered from the same problems, and they're fairly boring despite the shorter length. That's not a great sign, especially if WWE hope to turn this into a full-blown feud eventually.
3. She Just…Laughed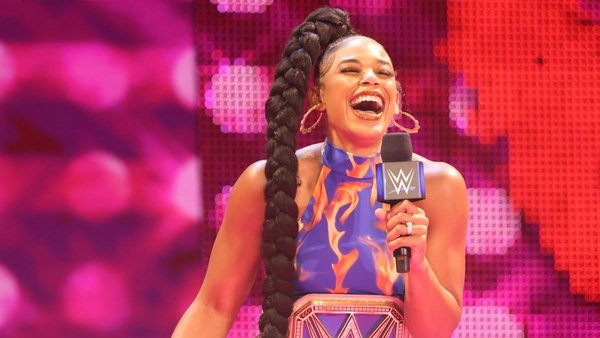 Last week, Bayley and Bianca Belair offset crummy booking by injecting their feud with some personality. The former acknowledged how much fun she has annoying the latter, and WWE got creative with the ThunderDome screens. That was fine, but their latest work was a step backwards.
Make that two steps backwards.
Belair appeared on the ramp after Bayley's 'Ding Dong, Hello' skit with Seth Rollins went awry (more on that later) and…laughed. Then, she laughed some more. And some more. And, well, you get the picture. Seriously, what the f*ck was this all about? Following Cesaro's intense beatdown with Bianca cackling sucked.
Besides, Belair shouldn't be on some crusade to give Bayley some of her own medicine here; the champ should be more concerned with beating her challenger in a match at Hell In A Cell and proving why she was a hot ticket after WrestleMania 37.
This was a quite rubbish misuse of both women.
2. 'Battle For The Crown'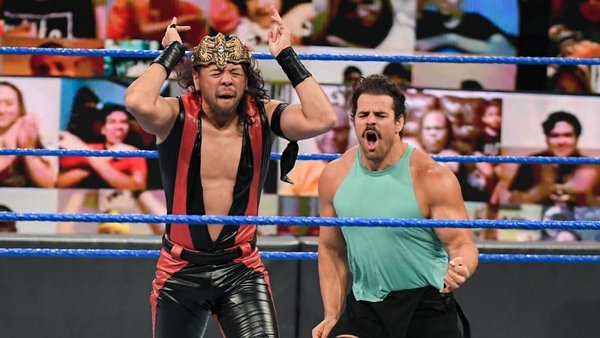 So, WWE's creative team think a fifth match between 'King' Corbin and Shinsuke Nakamura is the way to go. Colour this guy unimpressed. Like Carmella and Liv Morgan, Shin and Corbin aren't even having good matches to make up for the lame crown-stealing sideshow that stopped being mildly entertaining weeks ago.
At least they're not sticking that crown on a pole. Yet.
SmackDown's scriptwriters still haven't really explained why viewers should give a toss about the air-guitar-loving Rick Boogs, or even why he's suddenly become top mates with Nakamura. Also, Shinsuke is actually coming across as more of a heel than Corbin, and that says it all right there.
Don't be totally shocked if next week's show features a screwy finish that leads to yet another bout between these men at Hell In A Cell. F*ck it – just put them in the cage. It's not like any of this year's other Cell bouts actually belong in there anyway.
1. Rather Last-Minute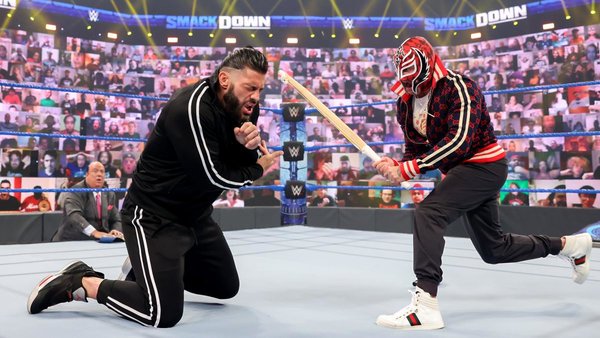 Speaking of…
Again, as mentioned in the intro, Rey Mysterio and Roman Reigns are only guilty of doing their best with some very last-minute storytelling. It's like WWE suddenly realised they needed a pay-per-view match for the Universal Champ, panicked, didn't want to plough through a bout with Jimmy Uso and plucked Rey out of nowhere.
Mysterio's promo work was good, but he should be defending the SmackDown Tag Titles with his son and furthering that story. Instead, he's working random-ass HIAC matches and being asked to punish his body when everybody knows that this mini-feud will be forgotten about by Money In The Bank.
As good as Reigns vs. Rey will be bell-to-bell, fans shouldn't give WWE a pass here. They could've given Roman a pay-per-view off and booked this as a TV rivalry in the short-term. Alas, no, he and Mysterio are expected to work miracles and promote a Cell encounter at short notice.
Categories