WWE News Roundup: Brock Lesnar "chokes" – says expert, 11-time champion discloses backstage lies about released superstar, Seth Rollins to feud with Edge? (28 June, 2021)
We are back with another exciting edition of WWE News Roundup. The promotion is now gearing up for Money in the Bank pay-per-view, which is set to have the live crowd back. Top WWE Superstars are working towards new opportunities, but not everyone is in the same boat. Earlier this week, WWE released a handful of superstars, including Tyler Breeze, Fandango, the Singh Brothers, and more.
In this article, we will take a look at some of the top stories that ruled the WWE headlines over the weekend.
---
#5 Legendary pro wrestling journalist Bill Apter claims that multi-time WWE Champion Brock Lesnar "chokes in big matches"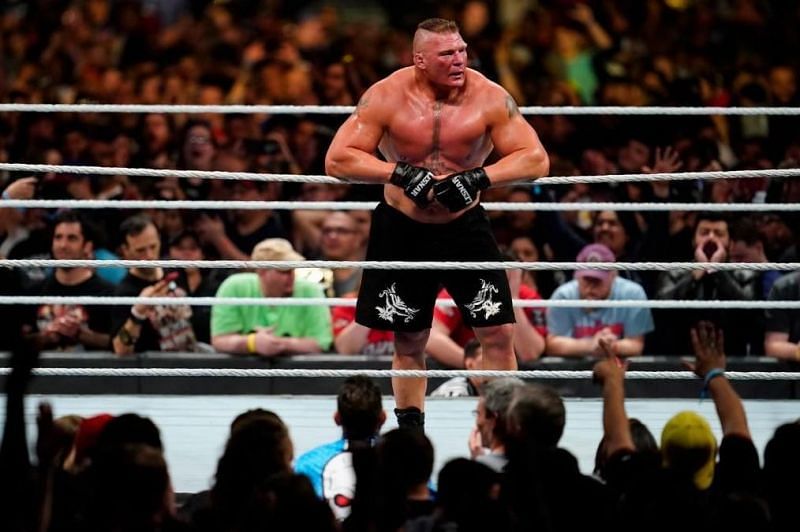 Pro wrestling journalism veteran Bill Apter discussed Brock Lesnar's potential return and a match against WWE Champion Bobby Lashley during a recent interview with Wrestling Inc. Apter said that although Lashley vs. Lesnar will be great for a draw, the latter often chokes in big matches. Here's what he had to say:
"It's something that will draw very well. I'm talking sports wise but there are a lot of big matches, I noticed, that Brock chokes. He doesn't do as well as he should. What's Paul Heyman going to do? I think that, at this point, Roman Reigns would probably be my focal point. I think Brock would come in and be like, 'Hey, what do you need this guy for?' Just a lot of different scenarios could go on."
Lashley and MVP have namedropped Brock Lesnar several times over the last couple of weeks. Backstage reports indicated that WWE is planning a potential match between the two superstars. However, other reports suggest that Lesnar could target Roman Reigns. Here's what Dave Meltzer had to say about Brock Lesnar's potential WWE return, especially ahead of SummerSlam:
"While there are a lot of rumors regarding the return of Lesnar, as of 6/15, there was no deal for him to return imminently. Of course, it could always happen, especially with the Saudi show late in the year and next year's Mania. SummerSlam would also make sense, but right now that's still not anything agreed to nor expected at this point," stated Dave Meltzer.
There is no denying that Lesnar is one of the most prolific WWE Superstars and has a long list of accomplishments spanning over two decades. While some believe that he is not at his best in big matches, there is no denying that he is one of the biggest draws that WWE have ever seen. Will The Beast Incarnate return for a final run?
#4 Xavier Woods reveals bizarre advice he received about recently released WWE Superstar Tyler Breeze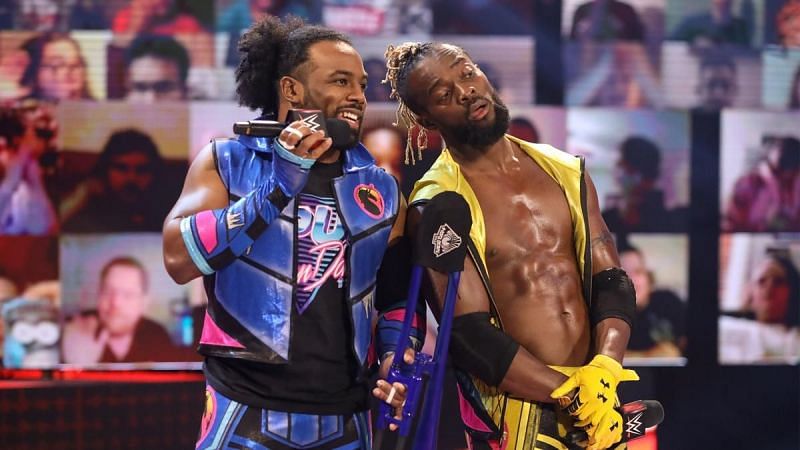 Tyler Breeze was one of several WWE Superstars who were released earlier this week. After the news broke, Xavier Woods took to his social media account and shared a heartfelt message for Breeze.
The New Day member recalled how he was advised to stay away from Breeze, but they ended up being friends with him anyway. Woods also revealed that some people told horrible lies about Breeze in order to keep them from getting close. Here's what Woods had to say:
"We fit together like puzzle pieces and began learning from each other. Some coaches told me quite a few times to 'watch who I hang out with', 'distance yourself from that guy', 'why would you wanna tag with him? He's not going to help your career'. Some even tried lying in an attempt to put us against each other."
"We never understood it but by never letting anyone ever get to us he taught me how to be better in the ring and I helped him bring out his natural charisma. Since then, every step of my WWE career, Matt has literally always been there right with me no matter what. He pushes me to get better and to believe in myself when I don't."
Breeze responded with a beautiful post about Xavier Woods. He stated that they were both always good friends and essentially grew up in WWE together. Tyler Breeze further revealed that Xavier Woods often helped everyone backstage and ensured that deserving WWE Superstars in his circle get the right opportunities.
#3 Seth Rollins lashes out at WWE for booking Roman Reigns in a title match against a returning superstar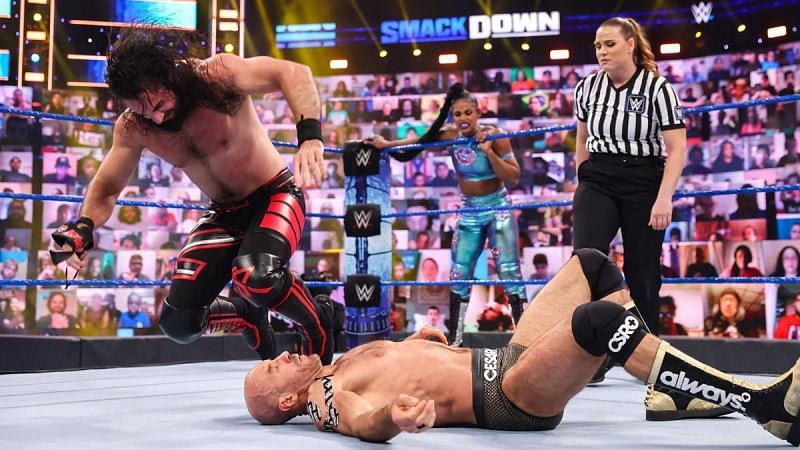 On WWE SmackDown last week, Edge made a surprise return and destroyed Roman Reigns' celebration. Soon after that, it was confirmed that he would challenge Reigns for the Universal Championship at the Money in the Bank pay-per-view. The announcement did not sit well with Seth Rollins, as he believes he deserves the title shot instead of The Rated-R Superstar.
Rollins vented his frustration during the latest episode of WWE Talking Smack and said:
"No, no, no, there's no way, they promised it to me. Guys, they promised it to me, you don't understand. This is everything that I've worked for. I've never been more ready in my entire life. Mentally, physically, spiritually, I am ready to be the next Universal Champion. I deserve the opportunity, not Edge. Not Edge. Not Edge! Where's he been? He hasn't even been here since WrestleMania, he hasn't even done anything."
"He got his match at WrestleMania, I don't care if it was a triple threat match. That's not my fault. They put Daniel Bryan in that match. This just can't be, you guys, look, there's gotta be something we can do. I don't care what Edge wants! I'm Seth freakin' Rollins! This place revolves around me! I've been here everyday, I didn't take six months off. I've been here everyday. Busting my a**. I deserve that shot. I deserve that title match."
Rollins has been involved in an extended feud with Cesaro on WWE SmackDown. He picked up a sneaky victory over The Swiss Cyborg at WWE Hell in a Cell. It initially appeared as though their feud had ended, but both superstars faced each other in another match on WWE SmackDown last week. Is it now time for Rollins to finally move on to a new feud?
#2 Pat McAfee discusses his real-life relationship with WWE SmackDown Superstar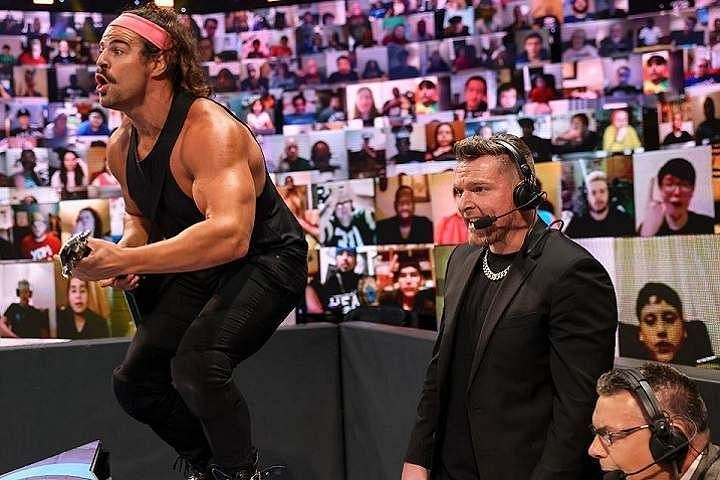 Pat McAfee is a natural at his job as a commentator on WWE SmackDown. He often finds creative ways to entertain the viewers in between calling the action. His recent fascination with Shinsuke Nakamura and his entrance music has accounted for hilarious GIFs on social media. It has obviously affected his relationship with Corbin.
McAfee and Corbin's personal history dates back to their days in the NFL, and both are good friends in real life. Staying true to his character, Pat McAfee stated that he prefers Shinsuke Nakamura now due to the latter's recent run on WWE SmackDown. Justifying the monumental shift in his allegiance, McAfee said:
"Well you know, me and King Corbin go back a long way…well now he is just a basic-a** Baron I guess. Me and Baron Corbin go back to his peasant days, long before any of these royal conversations and as soon as Boogs and Shinsuke teamed up, it was just too much magic and majesty. You know I couldn't remain Royal to the Baron, the King Corbin. I had to jump shipment."
After weeks of feuding on WWE SmackDown, Nakamura and Corbin faced each other in a "Battle for the Crown". The former eventually won the match and crowned himself as the one true king of the Blue brand. It will be interesting to see what's in store for the new king of WWE SmackDown.
Categories